About us
Toan An Company was established in 2003, and is the official representative of many global brands in the printing and packaging industry. We have many years of experience in providing materials, services and solution for the printing industry in Vietnam.
Company culture
Fairness
Integrity
Discipline
Professional
Responsibility
Continual improvement
Company mission
Provide effective products and solutions that adapt to the world's technology trends to bring success, prosperity & sustainable value to businesses.
Build an equal working environment, facilitate development, improve the quality of work and life for all employees.
Harmonizing corporate and community interests, making positive contributions to society and humanitarian activities.
Prepress for Offset printing
KODAK TRENDSETTER Q800 Platesetters are built on the same trusted technology that printers have depended on for over 14 years. This 8-page CTP device provides the productivity, excellent image quality, and stability that printers need to succeed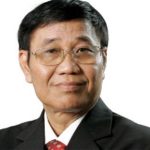 "Toàn Ấn works with many large domestic and foreign enterprises. I highly appreciate the efforts of Toan An Company in receiving and transferring industry to Vietnamese packaging enterprises during the past 15 years. The complete and objective reviews of customers are the clearest evidence for that."
"With many years of experience in and deep understanding of the printing industry, Toan An Company has always given us absolute confidence when using products and services. In addition, they are always at the forefront in bringing new technologies to Vietnam and will create a greater advantage for Vietnamese businesses to compete with foreign ones."
"Toan An is a reliable partner in the distribution of our printing technology products in Vietnam. I appreciate the market knowledge, technical staff and good service of Toan An to bring our products to more than printing companies in Vietnam."
"Because our main customers are foreign-invested companies with high product quality standards along with strict color control. Toan An has provided us with solutions including software and hardware, especially the management of accurate and accurate printing colors. Now we can confidently upgrade and improve our products and deliver high quality products to the most demanding customers. We are extremely satisfied with the quality and service solutions provided by Toan An."